Reviews Judith March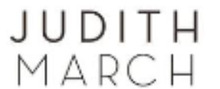 Levelling up style and life is always fascinating. Are you looking for a place that can help you do this? If yes, then Judith March has got you covered. It is located in Panama City Beach, FL, United States, and is part of the Clothing Stores Industry. Itsets the standard for your outfits that embodies confidence and femininity in your appearance.
Read customer reviews by the people who have tried their services already. It will help you make the right decision before giving a try to their services.
About Judith March
It is aSouthern Fashion House that makes southern vintage charm meets the bohemian vibe of the West Coast. A women's lifestyle brand that makes winsome top-notch products. Judith March is a cute space specially curated for those who enjoy little quirky things in life. Their team pays special attention to the details and vogue of their products that turn your every purchase into a worth-remembering shopping experience.
Products and Services of Judith March
Their products are the perfect blends of cuteness and style. Their clothing is all around - their spring collection has stuff that is rakish and cosy enough to keep you chic through the transitioning seasons. Their summer collection includes outfits that are femme in flirty in summery colours and looks so cute when paired with the bottoms of their collection! Their dresses are too Cali to take your eyes off them! Customers have had big heart eyes for their Pullover Sweatshirt! They have all you need for dreaming up exotic vacation plans and sunny/cold adventures! One of their best sellers is their swimsuits, which are designed perfectly for you so you can soak under the sun and get your tan on!
Their products also have accessories like hats
- perfect for the beach, gym, a hike, or just to cover up a bad hair day, jewellery - a cute charm that makes the perfect accessory to any outfit, shoes - for a look that's chic, simple, and totally on-trend and bags - a final, eye-catching addition your outfit could have.
They have service of custom made items too. You can make any of their products say anything you want. You can text or call their Judith March team members with the questions you may have and tell details while customizing your items. They claim to deliver their customizable products within two weeks.
They offer international shipping. Items can be delivered back to Judith March within 15 days of being delivered to you. Note thatBodysuits, Hosiery, Swimsuits, Custom Items, and International Sales are final sales, can't be refunded or returned.
Compliments, Complaints, and Tips for Judith March
If you've used Judith March products in the past, please leave a comment. How do you rate their customer service? How do you rate the quality of their products? Would you recommend it to others? If yes, we encourage you to share your experience and feedback with the people who are interested in buying from them. Share your feedback with us on our website.