Reviews Luzern Labs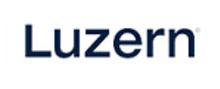 Do you want to start a skincare routine? What are the products you want to use? Do you know the products that are under your skin? Get to know the process on how to take care of your skin. Luzern Labs is a company that sells and provides information on how to go about your skin beauty. Read their online customer reviews to get information on their products, services, features, and descriptions associated with tier products and how they can be used before purchasing.
About Luzern Labs
They founded in the year 1999 FDV Crème Luxe in Madison Avenue spa and they deal with skin beauty ingredients that are organic and maintain the skincare of the body. They work with dermatologists. You can sign up for their partnership program via email, which is info@luzernlabs.com as well as. If you have any comments or inquiries from their professionals, customers and skincare, you can reach them on their email or call them by a phone call at 888.591.7800. They are located in Norwalk, CT 06854, the United States of America. They specialize in these areas: prevention of skin dehydration, anti-ageing creams, Hyperpigmentation, removal of wrinkles & fine lines, Oil-control, Rosacea, Skincare and Oxygen Infusions. You can read various reviews.
Products and Services of Luzern Labs
They provide a wide range of services and products. The product type they sell includes skincare moisturizers, Oil Serums & Serums, Sun Care, Night Care, Cleaners and Essences. They sell their products and services across the whole world. They have partnered with other spas, hotels, and doctors. Their team will help you match and identify your concern with their products as well as skin type. They also offer other services like consultations with their personnel which last for 20 minutes. These consultation services they offer are only available for the citizens of the United States of America. Luzern Labs also offers gift card services. They also have blogs that have customer reviews regarding their services and how to take care of the skin and enhance skin routine.They also have policy return services that only apply to damaged goods upon shipping. You can contact their support team within 30 days of the merchandise date for the return service to be facilitated. They countercheck the goods if they are attached with the product's batch number and a copy of the receipt. It helps them to confirm the order purchase returned. Their return policy only applies to products purchased from luzernlabs.com. The returns of products bought from an authorized dealer of Luzern Labs should be returned to the dealers directly.
Compliments, Complaints and Tips about Luzern Labs
Do you want to Compliment or raise a Complaint about their services and products? Have you ever purchased or used them before? Could you wish to share your customer experience and also leave feedback? You can share some tips also with them on how they can improve their services and products. You can give your review to other customers who would want to use their products.