Reviews Mozaico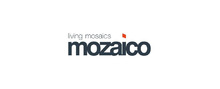 A mosaic refers to a pattern or image designed using irregular or regular pieces of colored glass, ceramic, or stone and is held in place by mortar/plaster. Most times, mosaics are utilized as decorations of walls and floors. They were specifically popular in Ancient Rome. Today mosaics have expanded to encompass not only pavements and murals but also hobby crafts, construction, and industrial forms and artwork. The history of Mosaics is thought to have started in Mesopotamia at around the 3rd millennium BC. Starting from 4th century BC, early Christian basilicas were decorated with ceiling and wall mosaics. In the Byzantine Empire from the 15th and 16th centuries, Mosaic art flourished, with the tradition being adopted in the 12th century by the Norman kingdom of Sicily. Early Islamic art also broadly used Mosaic. In modern times Mosaic is designed by craftspeople and artists globally. Other material rather than just the traditional ceramic tesserae, traditional stone, and enamel glass may be used.
About Mozaico
Mozaico is a company that specializes in the creation of mosaic art. The company makes each of their Mosaic from hand-cut glass tesserae and marble. The company's mosaic artwork is handcrafted with great precision and care using traditional and ancient Rome techniques adding a modern twist. The company also crafts personalized mosaics to fit a client's need, be it color, size, type, design, or material. With the skills that the company's artisans have and the nature of the stones used, the company delivers mosaic artwork of high quality at a client's doorstep within 3 to 4 weeks from the date they are ordered. Mozaico was established in 2003 in Lebanon. Its headquarters were later in the same year established in Illinois. Mozaico has continued to grow and has an online site.
Products and services of Mozaico.
Mozaico offers its clients a variety of designs, allowing one to shop by themes and by animals. As far as shopping by theme is concerned, one can shop from pieces such as Compass, Abstract, Birds and Butterflies, Geometric, Ancient Mythology, Rugs, Flowers and Trees, Marine Life&Nautical, Borders, Scenery, Human Figures, Celestial, Animals, Patterns, Food And Drink, Signs-Logos and Religious. In shopping, by room, one can shop by floors, Kitchen, walls, bathroom, and pools. Some of the mosaic designs that one can get include Michelangelo creation of Adam-Mosaic Art reproduction, Vincent Van Gogh-Starry night reproduction Mosaic, Aquatic Ocean Scene Glass Mosaic pool Tiles, Mosaic Tile Art-Green Tree, Mosaic Art-Tropical Dragonfly, Great White Heron-Mosaic Art, White Calla Lilly Flowers Mosaic Art, and Nike Greek Goddess Stine-Mosaic Art.
Compliments, complaints, and tips for Mozaico.
Have you experienced Mozaico? Have you shopped at Mozaico.? Have you had to experience their client service? Would you recommend Mozaico after-sales services to others? How's their shipping? How long does it take? Are you able to track your order? Do they have a return policy? How long is the return policy? Do they specify how a returned product should be? Do you have a complaint or a tip regarding the company? If you have used their products, leave a review on ReviewsBird.com.