Reviews MuseumReplicas.com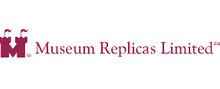 Traditional weapons including swords, daggers, and armors were decorated by all civilizations from ancient times with some exceptions. These weapons were used for self-defense and in wars before the introduction of advanced weapons. Weapons and armors were also used as diplomatic gifts and a sign of status in ancient times. Nowadays traditional weapons replicas are used for decoration and as a hobby. Do you want to purchase any such item like a sword, knife, armors, etc, there are a lot of aspects which can make your buying experience good or bad. Go through the online customer review about the sellers of traditional weapons before finalizing your deal.
About MuseumReplicas.com
Museum Replicas Limited and Atlanta Cutlery Corp. function jointly in Conyers, GA, USA. Atlanta Cutlery initially started working as a mail-order catalog company in 1971. Their business was to sell military surplus, hunting, and other antique weapons like knives and knife-making supplies.
In 1985, Bill Adams and Hank Reinhardt founded Museum Replicas Limited to sell medievalswords, armor, and more. They are continuously working closely with Windlass Steelcrafts to manufacture historical designs that are manufactured with traditional historical accuracy.
Museum Replicas Limited is working to make well researched and historically true, battle-worthy weapons from Greek and medieval to the Renaissance and even to movies, TV, and literature of today. they have gathered information from various museums and experts for making their weapons.
Products and Services of MuseumReplicas.com
Museum Replicas Limited offers for sale a variety of products which includes period clothing, jewelry, sculptures, battle weapons, and armor. You can also find their products in the category of Swords which includes, One-Handed Swords, Hand, and Half Swords, Two-Handed Swords, Short Swords & Cutlasses, Practice & Theatrical Weapons, Decorative Swords & Knives.
In the category of Armor, they sell Breastplates, Brigandines, Mail Armor, Vambraces, Gauntlets, Pauldrons, Greaves, Leg Armor, Helmets, Arming Caps, and Shields available for sale. Under the head of Men's Clothing & Accessories, there are Shirts, Tunics, Surcoats, Vests & Jerkins, Pants, Tights & Kilts, Mens Capes, Robes & Coats, Men's Caps, Hats, Crowns and Sporrans & Pouches.
In the category of jewelry, they offer Chains, Collars, Necklaces, Chokers, Pendants, Earrings, Ear Wraps, Necklaces, rings, and bracelets that are up for sale. Category of Women's Clothing Accessories includes the Dresses, Gowns, Blouses, Chemises, Under Garments, Bodices, Corsets, Vests, Skirts, Pants, Women's Capes, robes, coats, footwear and other accessories. There also sell knives, daggers, axes, and war hammers as decorative and museum items.
Complaints, Opinion, and Suggestions for Museum Replicas Limited
Have you ever purchased any traditional weapons or decoration items from the Museum Replicas Limited? If yes, do you like to share your experience? Do you want to give any suggestions or have any complaints? We encourage and appreciate you sharing them with us. This will help other people decide their purchases and help the company improve their products, service, and quality. Share your review, experience, and feedback with us.