Reviews Simpli Home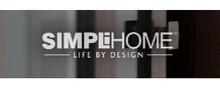 Home decoration is significant to most people because they want their homes to feel as comfortable as possible and make it their happy place. Homeowners check Interior Design magazines or even hire an interior decorator in designing their house. Home decorating is complicated in a sense, because there so many things to consider, like the use of pattern and colour/s in a room, and how to select the colour that compliments it. There is also getting the right accent or feature on the walls.
Getting the right feeling for a theme or decoration in a room is important as well as the right furniture if needed. For the majority of us, the material element of how our home looks to other people is important while budget considerations are also well-thought-out. We want to make a home we can invite guests in to, feel proud of, and make them feel comfortable without spending more than we can afford.
About Simpli Home
The goal of Simpli Home is to help you take an impersonal space and transform it to create Your Home. One of its purposes is to change your environment with carefully designed furniture that reflects your personality. Your place can also serve as your own self-expression and an extension of yourself. It also helps the family create their, own happy safe and comfortable place that they will treasure through time.
Simpli Home's wood furniture is handcrafted with care. They have in-house designers that create relevant, on-trend, quality furniture and pay attention to every detail. They have global teams that monitor every element of product creation from initial concept to engineering to product testing. Wood Furniture is from a wide variety of beautiful wood species including Pine, Acacia, Rubberwood and Mango. This is a shop where you can get all your needs in terms of home or office fixtures that has respectable designs and at the same time practical.
Products and Services of Simpli Home
Simpli Home has different products to offer under several categories as shown on the website. The categories are furniture, bathroom, laundry, new, sale and clearance. Under these categories are vast selections of things you need to furnish your home or office. Under the furniture tab, are fixtures for the living room, dining, home office, bedroom and entryway that they pride to be of high quality.
To order from their collections, just go to their website then you can start browsing and shopping for your choice of products that are valued for your money. The website also has customer service for aftersales and during sales that can assist you.
Compliments, Complaints and tips for Simpli Home
Have you ever purchased from the Simpli Home website? If you have, we strongly encourage you to share your experience and feedback. A good way to do that is to leave a customer review online at ReviewsBird.com. Please feel free to share positive sides and negative sides as well if there is any. This may help other customers know more about Simpli Home.