Reviews The Ayurveda Experience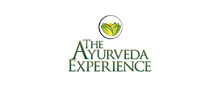 Ayurveda refers to a scheme of medicine that has its origin in India. With time Ayurveda traditions have been modernized and globalized and are being used as an alternative medicine type. The primary traditional Ayurveda texts commenced with accounts of the transmission of medical knowledge from the gods to sages and later to human physicians. There is no concrete evidence that shows that Ayurveda is efficient as far as the treatment of diseases is concerned. Some studies have termed it as not being scientific, and in 2008 about 21% Ayurveda Indian and U.S. manufactured patented medicines sold through the internet were found to have toxic heavy metals.The practice of Ayurveda entails regarding the mental existence, physical existence and personality as distinct elements that can influence each the other. It is an approach that is holistic and utilized during therapy and diagnosis. Another vital feature of Ayurvedic treatment claims that the human body is made up of channels that transport fluid and that massage and treatment involving oil opens the channels. On the other hand, if the channels are blocked this causes diseases. The practise of Ayurveda uses eight techniques to diagnose illness which include through urine, pulse, tongue, stool, touch, speech, appearance and vision. Ayurveda doctors approach these diagnoses using five senses; for example they use hearing to perceive the condition of speech and breathing.
About The Ayurveda Experience
The Ayurveda Experience is a company that specializes in offering its clients with hand-picked Ayurvedic self-care products that have made it more comfortable, effective, and authentic to practice Ayurveda.
Products and services of The Ayurveda Experience
The company offers its products in various categories: Skincare, best sellers, brands, educational courses, special offers, and new in Store. As far as best sellers are concerned, the company offers sandalwood rose eye butter and manjish glow elixir. In skincare, it provides relaxation tools, eye care, face cleansers, mist, and toners. In educational courses, the company offers its courses in various categories which include, bestselling courses, Diet and lifestyle and integrative wellness. As far as bestselling courses are concerned, one can find Ayurveda & Thyroid Health Ayurveda & Autoimmune Diseases, Modern Ayurveda, The Ayurveda Experience, Ayurveda & You and Effortless Weight Loss. In integrative wellness, the company offers, Ayurveda & Autoimmune Diseases, Ayurveda & The Paleo Diet, Ayurveda & Brain Health, Ayurveda & Thyroid Health and Ayurveda & Chronic Stress - Anxiety – Depression. In Diet and lifestyle, one can find, effortless Weight Loss, Ayurveda & The Paleo Diet, The Ayurveda Experience, Ayurveda & You, Emotions & Digestive Disorders, Sattvic Mind - Ayurvedic Secret to Mental Health & Emotional Bliss and Holistic Nutrition
Compliments, complaints, and tips for The Ayurveda Experience
The company strives to ensure it offers its clients a quality experience. It has a clear shipping policy and processes products within 1 to 2 days from the day they are ordered. Shipping is dependent on the country on average in the U.S. it takes about 4 to 6 business days in Australia and other countries. It takes about 5 to 7 business days. If you have used their products, leave a review on US-Reviews.
How to Start An Online Store In 6 Simple Steps