Reviews Undersun Fitness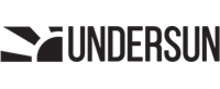 Outdoor fitness refers to exercises that are done outside a building with the main aim of improving physical fitness. It is different from exercise that is done in a health club or a gym for similar purposes. Outdoor fitness exercises can be done in the wilderness in a park or another outdoor location. Outdoor fitness became popular in the second half of the 20th century and grew to become a commercial consumer market in the 21st century. Outdoor fitness has a long history where outdoor fitness boot camps were developed in various countries such as the United States, Australia and the United Kingdom. The 21st century has seen outdoor fitness develop as a commercial consumer market. Rising participation was witnessed in organized events that grew internationally, including sports such as cycling and triathlon. Some countries have also seen street workout become an outdoor fitness activity that has gained popularity.
About Undersun Fitness
Undersun Fitness is a company that specializes in outdoor fitness and focuses on exercise programs and resistance bands products, ensuring they offer clients the freedom to work out anytime. The company's name undersun is symbolic of getting out of the box. Eliminating ceilings, knocking down walls, ensuring no limitations or restrictions. It is a company that offers its clients a new way of looking at fitness.
Products and services of Undersun Fitness
The company offers a variety of products to its clients, including accessories, programs, and gear. The gear that the company offers include, TA2 Classic Tank, I'm With The Band t-shirt, Undersun Unisex Tri-Blend T-Shirt - Ocean Sun, Undersun Unisex Tri-Blend T-Shirt Black - Mountain Sun, Undersun Unisex Hoodie - Mountain Sun among others. The accessories offered include Undersun Workout Gloves and Resistance Bands Outdoor Anchor.
Compliments, complaints, and tips for Undersun Fitness
The company strives to ensure it offers its clients a seamless experience. It has a clear shipping policy. The company ships to 50 states and in Puerto Rico. The shipping period ranges from 4 to 7 business days. The company, however, advices residents of Alaska, Hawaii, and Puerto Rico to wait a bit longer. The company also accepts returns. If a cancellation is done within 30 minutes, then a full refund will be done. If the cancellation is after 30 minutes a refund of the purchase price minus 10%, restocking fee is refunded. For bands, returns are only accepted when they are unopened and in their original and sealed packaging. For returns, a client should pay the shipping fee back. Individual workout programs/plans are not refundable. When both the workout plan and the resistance bands are purchased together, the 10% restocking fee is waived, and a refund is issued on the full price of the bands. Under sun workout gloves are also not exchangeable or refundable. For the returns, it takes about 5 to 10 business days to process them. In case of any question the company has a ready support willing to help.If you have used their products, leave a review on US-Reviews.
People Who Deeply Regret Shopping Online (Part 2)