Reviews Verishop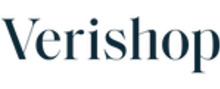 Every type of cloth we wear is typically a piece of fashion. Fashion is thus something that everyone participates in irrespective of whether they are conscious of it or not. In turn, the clothes that we put on speak something about us and the position we fit in, in society. When there are changing styles in fashion, then that mirrors a change in attitudes in society. There are specific facts about fashion that aren't widely known. Some include that the initial fashion week was held in NewYork in 1943 with the central reason for diverting the attention away from French fashion.Fashion also has a fantastic history, and it is recorded that fashion started when humans began wearing clothes about 100,000 to 500,000 years ago, clothing show social status and individuality. The initial type of clothes was made from animal skins plants and bone. Before the mid-19th century, the distinctions between ready to wear and haute couture did not exist. As time went by, almost all female clothes made were designed by seamstresses and dressmakers and were made-to-measure. Mostly there existed patterned clothing, tailored and sewn in the household.
About Verishop
Verishop is an app and social shopping platform that offers its clients the ability to explore men's and women's clothing. At Verishop, one can discover, browse and shop a variety of products such as décor, skin care products, accessories, as well as makeup. The company was established after it saw there was a need to have a place to shop online and fast in a way that clients would discover brands excitingly. The founders took everything they loved and came up with a platform that would attract clients to shop, and that's how Verishop was born. The company also specializes in making partnerships with digital and global native brands to ensure they bring their clients the best fashion that is also beautiful.
Products and services of Verishop
Verishop has its products in various categories which include best sellers, new arrivals, men, women, beauty and wellness, kids and brands. As far as women are concerned, the company offers dresses, intimates, sleepwear, and skirts, among others. In men, one can find Hats, T-shirts, swimwear, sunglasses, socks, underwear, among others. In beauty and wellness, the company offers makeup, skincare, wellness products, men's grooming products, hair care as well as bath and body products.
Compliments, complaints and tips for Verishop
Verishop strives to ensure client satisfaction, it has an open shipping policy, and regardless of the method it uses to ship, shipping at Verishop is free. A majority of items worth more than $35 take about two days to ship. While items that are a bit heavier take around 3 to 5 business days and are delivered through ground shipping. Items that are omitted from 2-day shipping are labelled with the Add to bag label. The company offers a good experience that is client-oriented. Verishop work under four main pillars, discovery, exceptional service, convenience and an affordable price. If you have used their products, leave a review on ReviewsBird.com.
Surprise | dress collection | online bd shop | dhaka bangladesh