Reviews Vintage Brand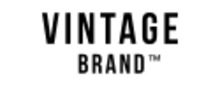 Did you know that playing sports has health benefits? They equip you with skills that you can use in your daily to day life. Wearing sports apparel can be a sign of affiliation to a particular team. Players wear them for identification. Vintage Brand is an online shop that sells various types of sports jerseys. Depending on the team you want, you can go through the selections available on the website. If you're going to buy from Vintage Brand, ensure you go through their previous customer reviews and read what other customers say about their products and services.
About VIntage Brand
The Vintage Brand story dates back to 1869, when a man had the idea of collecting sports tickets. He collected different types of sports tickets and his hobby became an obsession. He collected the sports tickets and shared them with fans. The Vintage Brand has thus been selling various sports apparel of teams that played in the past years. They aim to maintain the past spirit of sports and keep the teams alive even though they no longer play. Their jerseys have various artworks which can also be customised according to the preference of the customer.
Products and Services of Vintage Brand
Vintage Brand sells various sports jerseys for college, baseball, football, basketball, boxing, Olympics and soccer. Under the college category, there is apparel such as those of the Army Cadets, Michigan State Spartans, Oklahoma State Cowboys, West Virginia Mountaineers, etc. Each team has its apparel in t-shirts, sweaters, magnets, socks and others. You can browse the jerseys according to their prices and size. They also offer discounts on selected products and this information is available on their website. The apparel is custom-made according to your desire. Vintage Brand accepts the return of products that have come with manufacturers defects or damages. You can also return items that have been damaged during shipment within 15 days from the time you made the order. If you want to check the status of your order, you can submit the required details in the status category. All their products are shipped from Louisville, KY and they take about a week for delivery. If you choose to ship via the Postal Service Priority, you will get your order after three days. The clothes are custom made and in case you need to cancel your order, you should make it within two hours of placing the order. They accept various payment methods such as American Express, Visa, Mastercard and Discover. If your desired product is available, you will be notified via email when available for purchase. For any inquiries about their products and services, you can contact their customer support team via their helpline or email them.
Complaints, Complements and Tips for Vintage Brand
Have you bought a sports jersey from Vintage Brand? How were their services? Was your product delivered on time? Would you recommend them to your family and friends? Rate them by giving your feedback about the experience you had shopping with Vintage Brand.