Reviews W Concept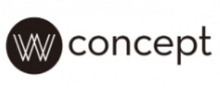 Fashion is an expression of your own personality according to the particular place and period specified in the context of clothing, accessories, footwear, lifestyle, and makeup. It refers to a distinctive characteristic of a person to go with the trending style. There are now various brands all over the world providing trendy and classy clothes with considering the element of their traditions and culture respectively.
Now it is quite difficult for many people to visit every designer brand separately hence, many retailer companies have introduced themselves as the hub of designers. One such company that has emerged is a W Concept where you can shop stuff of any brand you want to.
About W Concept:
W Concept is a leading US-based retailer company. The company is comprised of independent designers globally and provides a communal platform for new trends. It was started in 2006 and began as a center for emerging designers and promote their brands opposite to the limitations of their brick-and-mortar stores. W Concept launched their first US e-commerce site in 2016 with their headquarters in Shanghai, China, and Greater New York City Area today.
Products and services provided by W Concept:
W Concepts is a company that provides a list of different brands of independent designers globally especially luxury Korean designers and their fashion trends. It focuses on contemporary designs and modern trends. W Concepts provide clothing, shoes, accessories, and bags for both men and women. W concept also provides jewelry and k-beauty makeup products for women.
W Concept shipped in all states of the US except Alaska Hawaii and Guam. They also shipped internationally including Australia, Austria, Belgium, Bulgaria, Canada, Croatia, Cyprus, Denmark, Estonia, France, Finland, Germany, Greece, Hong Kong SAR China, Hungary, Indonesia, Ireland, Italy, Japan, Latvia, Lithuania, Luxembourg, Malaysia, Malta, Netherlands, New Zealand, Philippines, Poland, Portugal, Romania, Singapore, Slovakia, Slovenia, Spain, Sweden, Taiwan region, Thailand, UAE, United Kingdom, and Vietnam.
W Concept starts processing your order in 1-3 business days after placing your order. Overseas orders take a little longer in the processing phase. The company gives options for shipping that is for the priority it takes 3-4 business days, for standard, it takes 5-10 business days, for pre-orders, it takes 10-20 business days, and for made to order it takes 13-22 business days. Sales and duty taxes will be added for all the customers internationally and from any state of the US.
W Concept does not accept exchange and a customer can return the items through Return Merchandise Authorization (RMA) by creating a label and the policy is applicable within 14 days of order arrival. All the items must be unused, unworn, and with original packaging if returned and any faulty items will not be returned. Moreover, items marked as Final Sale and customized Made to order items are non-refundable. The company refund in 1-5 business days of receipt.
Complaints, compliments, and tips for the W Concept:
Have you ever tried any stuff from the W Concept? Please share your experience and give feedback. Do you want to compliment? Do you have any complaints or tips? Feel free to write your review on our website ReviewsBird.com. Customer review is always helpful for the company and other people.