Reviews Blockchain Council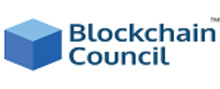 Disrupting how finance has worked so far, Blockchain has indeed created a world full of possibilities. Experts who are evangelizing Blockchain research are solving many problems using cryptocurrencies and digital ledgers. One of the organizations that prepare you to better comprehend the technicality mentioned above is the Blockchain Council. Read the customer review to find out if the certifications provided by the blockchain council are indeed competitive or have a better edge. Searching instructor reviews before paying for their class will surely help you invest right.
About Blockchain council
Blockchain council is a group of subject experts and enthusiasts who teach, study, and spread knowledge on the blockchain domain. It was founded in 2017 and is based in Walnut, California. They raise awareness among businesses, developers, and society by teaching them the principles and application of blockchain technology, proliferating it globally. They also have a membership program that aims to overcome the issue of lacking content on blockchain technology. The program is said to comprise influential people in the blockchain domain with ample knowledge and a motive to guide and provide consultancy. Further, these memberships are available for a yearly fee. They also have a master plan that provides all Blockchain Council course content's access to its subscribers.
Training and certifications offered by Blockchain council
Blockchain council offers several self-paced certifications under categories of Blockchain specialization, Hyperledger, Corda, Quorum, bitcoin ( a famous cryptocurrency), and Ethereum. For example, they have a certified smart contract developer program, one of the most widely used applications of the domain. They also have about 6 instructor-led training in blockchain architecture, security, and cryptocurrency. For instance, the training "Certified Blockchain & Supply Chain Professional" is aimed specifically to guide an individual in creating solutions that can impact all the aspects of the Supply Chain. By signing up, one can learn how to leverage blockchain to increase revenue and decrease costs. They also have online degrees in blockchain for business and trading. Apart from these, students can also get certified in Artificial intelligence, machine learning, chatbot, Alexa, and virtual and augmented reality.
Features and refund
All of the certifications and live training can be pursued both by individuals and by corporates by stating the number of employees. Some of the listed benefits of these are lifetime access to course content, 24*7 support for queries, as well as hands-on experience of industry projects. Furthermore, they have a dedicated resources section to share infographics, podcasts, e-books, and articles in several related fields. A free trial is provided to let you fully evaluate their services, products, and certifications and make an informed decision. However, after payment is completed, no refunds (partial or full) would be given under any circumstances.
Complaints and compliments for Blockchain council
Read some reviews to find out how other students found their classes to be. Also, have you ever taken a course at the council? Or have you any experience with the organization's consultants or membership club? Share your feedback and experience with us to help things get better. Like they say, "knowledge shared is knowledge doubled".