Reviews Motley Fool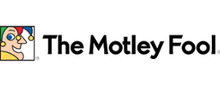 Investing refers to the allocation of funds expecting that in the future, it will have some return. In finance, the value that an investment offers is referred to as a return. The return can be a loss or a profit realized from a property's sale or can be an investment. The return can also be made up of losses or gains due to foreign exchange fluctuations. Generally, investors hope that riskier investments will offer higher returns. With their ability to predict future patterns of the business or stock, they can risk a small or higher stake, hoping that they will get higher margins after a certain period. The forex trade has become more significant over the years due to the increase in traded stocks and the existing market liquidity volume. Many strategies have been developed and used as trading patterns. With the increase in trading, there has been a need for smart options that guarantee good returns and minimize loss. Hedge funds have been in a long time trading on behalf of their clients. Other companies have also sprung up to provide clients with stock recommendations.
About Motley Fool
Based in Alexandria, Virginia, and Founded in 1993 by brothers, Tom Gardner and David Gardner and Erik Rydholm, Motley Fool is an investment advisor and private financial company. It specializes in investing recommendations as well as online subscriptions, stock analysis, and research. The company's name was taken from Shakespeare's comedy As You like It. In the comedy, the name refers to the court jester, a character who can speak facts to the Duke without having his head chopped off. The company believes in long term investment in businesses as an effective way to get wealth. It releases an in-depth report with its best picks, which re well researched to the investors.
Rapid Revision | Business Finance | UGC Net Commerce | Management
Products and services for Motley Fool
The company aims to ensure millions of individuals can achieve financial freedom and does this through books, its website, podcasts, radio shows, newspaper column, and premium investing services. It believes that the process of enriching, empowering, and investing is fun. Motley Fool Offers help in Stock market, personal finance as well as retirement. For over 2 decades, the company has been offering premium stock recommendations derived from extensive research. The company offers monthly stock picks that are simple and easy to follow, Stock research, education, community forum, stock advisor, and many more.
Compliments, complaints, and tips for Motley Fool
Are you an investor using Motley Fool's stock recommendation? What is your experience when using their recommendations? Is their analysis on stock options worth it, or is it hyped? What is your opinion on the user experience? What is your opinion regarding their retirement plan and their withdrawal strategies? How would you rate their value? How credible is their business practice? What is your review of the quality of stocks picked for you? Would you like to give you a tip, complaint or compliment? If you have used their products, leave a review on ReviewsBird.com.