Reviews Tradeline Supply Company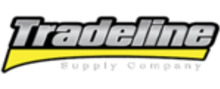 A seasoned tradeline refers to a line of credit where the borrower has held open in good standing, usually for a long time of about two years. The term seasoned denotes a mature account and the fact that the account has a history that is well established. On the other hand, piggybacking implies an exercise that encompasses seasoned tradelines and utilizes a creditworthy borrower's account to advance an unrelated third part's credit trading.Though seasoned tradelines are legal, when buying them through a company, it is imperative that one only works with reputable companies that comply with regulations. Unfortunately there are some tradeline sellers that mislead individuals looking at improving their finances situations, at times such tradeline sellers also create fraudulent identities. Seasoned tradelines start showing results somewhere from a week to eleven days but at times they are even faster. This is however dependent on a variety of factors such as the trade line's reporting period as well as the date that the AU is added.
About Tradeline Supply Company
Tradeline Supply Company is a company that was one of the forerunners of enabling consumers to be able to purely purchase a tradeline online with a checkout process that is easy and automated. The company leverages on an innovative technology that has helped it to have a fast process, cut costs, and as well pass savings along the clients aiming at tradelines that are accessible and affordable for every person.It was inspired by the fact that traditionally a majority of parents have been advised to add their kids as authorized users to their credit card; however, not every parent has excellent credit to achieve this. A study showed that those in low demographic sectors are unable to have this benefit which shows an inequality that is in our financial system. Tradeline Supply Company helps to ease this inequality through the provision of an equal opportunity for all those who aren't fortunate to have a family member or friend to offer such a favour.
Products and services of Tradeline Supply Company
Tradeline Supply Company helps its clients by striving to offer them relevant information and tools that will empower them to make more informed choices without relying on advisors who are commissioned to impact decisions. Tradeline Supply Company has ensured that resources and power are at the hands of the consumer, and they can always access it at the click of a button. Some of the products that a client can shop from the company include packages such as 1 Month Extension, from Barclays, and chase.
Compliments, complaints and tips for Tradeline Supply Company
The company strives to ensure it keeps its client's information safe and has an open privacy policy. The company doesn't share information that clients provide with any third party and only collects limited information, including social security numbers, specific service or products, payment information, and credit profile address. The company complies with federal laws and only asks or shares information that the law permits. If you have used their products, leave a review on ReviewsBird.com.
Why Study Finance