2 companies
Airport Parking and Transfer Reviews & Experience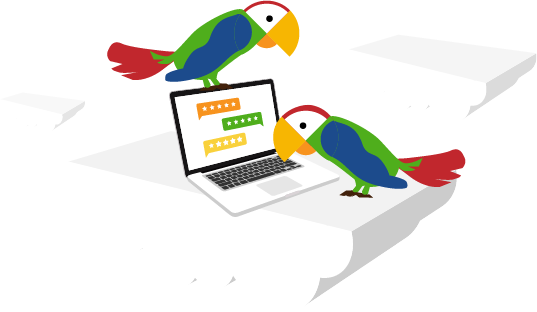 Airport Parking and Transfer Reviews & Experience
Are you going on a holiday or a work trip? Maybe you need to park your car somewhere? Driving to the airport and hopping on the plane is an easy task, but what happens to your vehicle after navigating to the airport? Can you park your car there? The answer is yes! However, there is a catch, including an airport parking fee. Anyhow, you can find more information on this page by reading company profiles about airport parking services and transfer companies. Moreover, this page provides you with companies you can read about and compare prices and extra services offered between each company. Hence, you get the best airport parking service and experience. Accordingly, this page incorporates insight into reviews posted by others who have already used these companies for airport parking and transfer service. In addition, customer reviews will help you read compliments and complaints about companies on this page to know which ones to avoid.
---
Airport Parking and Transfer Reviews & Experience
You will need to do a few things yourself that will help make your airport parking experience much better, like booking well in advance, so you get a good parking spot at the airport. Most often, airport parking services will send you a booking confirmation email with instructions as to how you can find your way through the car parking to your spot and what to do when you have any other issues like change and cancellation of your airport parking spot or airport transfers from local points. Additionally, this subcategory page will help you learn about companies that always give their all to ensure their customers are happy. If you end up using one of the companies, please share your experience and feedback to help others know the level of customer service they can expect from this category of companies.