Reviews Wellue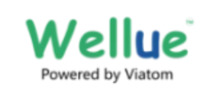 Personal health care is a primary concern for every individual. With the rise of technology, and the need to find solutions on issues regarding their health, innovative solutions have developed to solve personal health problems. These include modern ways to monitor your health and give predictions and prescriptions. It can detect issues before it becomes overwhelming. Technology has over time provided efficient methods of screening diseases which have helped people to live a healthier and longer life and give them peace of mind knowing that they are okay and at no risk. The rise of wearable technology has also revolutionised how diseases can be detected. This technology is worn by consumers and track their health and exercise. There are different types of wearable devices, and some examples include Fitbits, Smart Watches, wearable monitors, and wristbands that have sensors for tracking user's physical activities and heart rate.
About Wellue
Wellue is an online shop that specialises in selling medical devices of a diverse range. It is under Viatom Technology as a brand of medical and wellness. Using medical best practices, Wellue develops products that are medically accurate and friendly. Their focus is on enabling their customers to access the consumer-friendly medical devices and helps them have peace of mind and live a healthier and longer life. Their team of specialised healthcare professionals and innovative people are behind the development of health monitoring medical devices. Consumers can place their orders through their online platform and have it delivered to their address.
Products and services of Wellue
Wellue has a variety of medical health products. Their products include SleepU that tracks overnight oxygen levels, heart rate and vibrations alert. O2Ring for sleep apnea test, WearO2 for monitoring oxygen levels and heart rate, SnoreZ for tracking the user's snoring, Pulsebit Mate for ECG/EKG tracker, AirBP wireless blood pressure monitor, and Pulsebit EX for taking medical EKG anytime. Their products generate biofeedback, Bluetooth for saving and compiling the consumer's body data and for sending the biodata to your doctor in real-time. They focus on iterating their models to create products that suit user needs. They also have customer service to help their customers during purchase and also respond to any questions regarding their product.

Compliments, Complaints, and Tips for Wellue
Wellue's main aim is providing better consumer healthcare solutions. Through their innovative ways, they have managed to create products to fit their consumer needs. They have been complimented especially on their product WearO2 for monitoring oxygen levels and heart rate, in the pandemic period, the consumers have used the products to monitor their heart rate as well as their oxygen rate. This data has enabled them to determine if they need medical attention or their condition is within the required range. Their products have been found easy to use but limited to indoors, which means that it is inaccurate during vigorous exercises or outdoor because of the direct sunlight. They also use email services and their work contact to communicate with their customers directly. If you have used their products, leave a review on ReviewsBird.com.
buying my dream wardrobe… online shopping + try-on haul *CLOSET MAKEOVER*