Reviews SpoofCard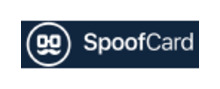 In these days of always on telephony, it's difficult to maintain any privacy.
Every app want to track you and every website wants to leave cookies on your computer.
There's almost nowhere to hide. Even when your phone rings, there an expectation to be there to answer.
And it works the other way too. There are times when you want to be able to reach out and contact people without divulging personal and identifying information.
That's something that is becoming increasingly more difficult to do.
So how do you call someone without them knowing it's you that called? How do you contact a company without the fear of the relentless follow up calls?
One way is to somehow disguise your number. There are a selection of firms that will provide this service for you. But this is just the beginning. There's so much more to a stealthy online persona and the opportunities are growing by the day. Always check reviews before you buy any service though.
About SpoofCard
SpoofCard are a telephony based service that provide anonomizing services to their customers.
SpoofCard advertise on their website that they are trusted by over 5 million users worldwide.
Products And Services Of SpoofCard
SpoofCard offer a service for Android and iPhone that will allow you to call from your telephone, but present a different, spoofed number to the person that you are calling,
This allows you to make calls anonymously without the fear of being traced.
SpoofCard allows you to disguise your caller ID and create any number that you want. The service works by buying minutes from SpoofCard for the calls that you want to disguise.
Making the call involves calling the SpoofCard access number, and providing the number that you want to call, and the number that you want to appear as the caller ID.
SpoofCard have a number of other services that may be of interest to people who want to disguise their caller ID.
SpoofCard have a voice disguising software that will allow you to change you voice completely. You can sound like a man or a woman - the choice is yours.
As all calls are routed through SpoofCard, you can also sign up for the ability to record calls made via the service.
SpoofCard will also allow you to send texts anywhere whilst at the same time keeping your number private.
SpoofCard is available as an app, and can be downloaded via the Apple Store, or from Google Play.
Credits can be purchased on the website, and there are a variety of packages available to suit different usage profiles.
Compliments Complaints And Tips For SpoofCard
Have you had need to use anonomizing services such as SpoofCard? Perhaps you have used SpoofCard yourself.
If you have then we would like to hear from you.
Your customer review can help others decide f SpoofCard is a suitable service for them.
Feedback on customer experience like yours can go a long way to influencing other' decisions, and can help make the web a better place for us all to shop.
Let's Play... EMERGENCY SERVICES! 🚑🚒🚓