21 companies
Food & Recipes Reviews & Customer Experience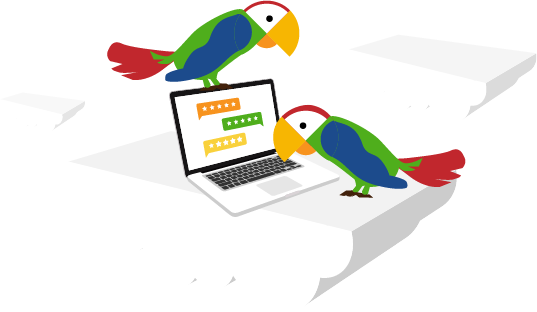 Food & Recipes Reviews & Customer Experience
Are you looking for a better way of eating? Maybe you want to lose some excess weight? You can find a better way of eating by simply following healthy yet straightforward food recipes that will keep you on the happy train. In addition, when you intake healthy and nutritious food, your body can burn these nutrients that it needs to burn the excess fat and store the right vitamins to keep it functioning correctly. Indeed, by now, you know that owning a nutritional diet in your routine is the key to fighting off that unwanted fat. However, your body does not need what the next person needs. Instead, you should eat according to your natural deficiencies, such as an iron or vitamin A deficiency. Lucky for you, we dedicated a page category to companies that provide you with information on healthy foods and recipes to follow so you can cook at home and have a healthy eating lifestyle. Are you looking for the best ingredients and products to use for your meals? You can find it all on here. Furthermore, this page includes healthy food stores and subscriptions, so you only get the best of the best. Moreover, we provide genuine reviews about experiences and overall feedback written by other customers so you can make good decisions.
---
Food & Recipes Reviews & Customer Experience
We all know that a healthy diet is essential to help us build good health and nutrition. In addition, it also helps us fight against non-communicable diseases. Eating a variety of foods that contain less sugar, salt, and saturated content, as well as industrially-produced trans-fats, is vital to your longevity health. Use one of these companies and tell us about your experience and feedback by writing a review and helping others make healthier choices and improve their lifestyle.