Reviews Als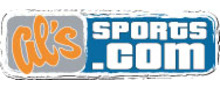 Sporting goods, which is also known as sporting equipment, is essential in completing the sport. These sporting goods are required for one to engage in sports, and they include balls, bats, rackets, nets, shin pads, mouth guards, ski suits, football boots, surfing, skateboarding, skiing, cricket spikes, golf shoes, football helmet, and running shoes, among others. Some vehicles are also used as sporting equipment. Examples include hot air ballooning, aeronautics, cycling, sailing, and motorsports. The growth of sports can be traced from the ancient days. For example, football can be traced way back in 225 BC, and the sport has maintained its popularity until today. There have been improvements in the materials that make their balls, fields, and jersey. The improvements of the equipment is with a view of making them more efficient, lighter, bio-friendly, and stronger. Over the years, the traditional brick and mortar businesses have offered various sporting goods for sports such as hunting, skiing, fishing, cycling, running, camping, among others. However, advancement in technology has enabled these businesses to reach a wider sporting market. The businesses can create a virtual store and post all their sporting brands online. The customers are then able to purchase the products and have them delivered conveniently.
About Als.com
AL's Sporting goods are a sporting company based in the Northern tip of Utah. The company was founded in 1921 in Logan and has since then been supplying sporting goods. It started with supplying bike sporting goods and advanced to supply lots of sporting equipment from fishing, camping, cycling, running, skiing, etc. The company seeks to give the users, whether experienced or wannabe, to do what they love or find new experience and love. It has over 1200 vendors who have posted their products on their online store, and their products are available for every season. Their members are also updated with exclusive early access to the latest products through weekly newsletters. The online store also has a chatbot that facilitates customer service.
How to make an Online Shop Instagram Puzzle Feed | Alelie Rheanne
About Als.com
AL's Sporting goods has a wide range of products. The customer can choose according to clothing, footwear, or accessories in the men's and women's categories. The kid's category includes boys, girls, infants, and toddlers. The camp and hike section contains the sleeping, tent and shelter, backpack, camp kitchen, lighting, among other categories. The water category contains water skiing, wake sports, paddle sports, life vests, and wet suits. The climbing section includes hardware, harnesses, essentials, mountaineering, and shoes. The company also works with different brands such as Nike, Patagonia, Under Armour, and The North Face.
Compliments, complaints, and tips for Als.com
Have you experienced AL's Sporting goods? What is your experience regarding their client service? Would you recommend, AL's sporting goods after-sales services to others? How is their shipping? How long does it take? Do they have a return policy? How is their privacy policy? Do you have a complaint or a tip regarding the company? If you have any or have used their product, leave a review on ReviewsBird.com.